Updated January 18, 2023
If you've been diagnosed with obstructive sleep apnea (OSA), it's likely your doctor has recommended you use a CPAP machine. These machines help treat sleep apnea by delivering pressurized air throughout the night to keep your airways open. There are many great options available, but it's important to choose one that aligns with your unique needs and prescribed pressure level. That's why we've compiled a list of the best CPAP machines based on features, feedback from users, and our own clinical experience. Whether you're searching for your first machine, or you want to upgrade your current one, we'll discuss the key features of each option to help you make an informed decision. Note that all the machines we will highlight have models that provide CPAP (Continuous Positive Airway Pressure) or APAP (Automatic Positive Airway Pressure). Work with your doctor to determine which option is right for you.
Before we look at the machines by manufacture and model, here's a quick look at the best CPAPs in 2023. Click on one to learn more about it or keep reading to see a breakdown of all five.
1. ResMed AirSense 11 AutoSet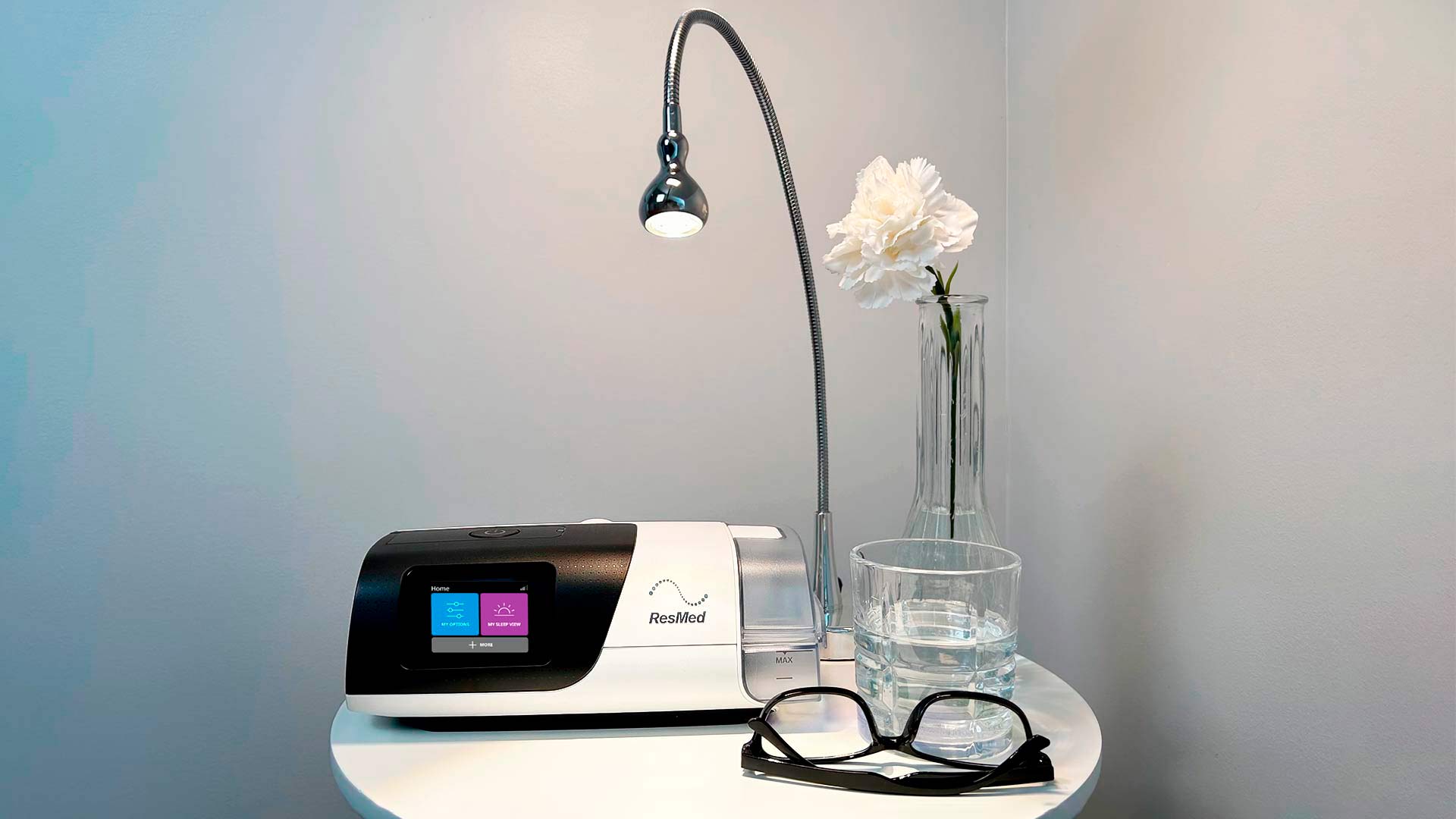 Price: $989
Released in August of 2021, the ResMed AirSense 11 is our pick for the overall best CPAP machines in 2023. One of the new CPAP machines on our list is the ResMed AirSense 11, it has several helpful software features and hardware advantages that make it easier to maintain compliance with your therapy. For example, a built-in Mask Fit feature walks you through troubleshooting any mask leak by identifying where the leak is and prompting you through mask headgear adjustments for a better seal.
Those transitioning from other machines note that it runs much quieter, and users coming from the AirSense 10 mention that the touchscreen interface is more user-friendly than the knob and click button setup on the previous model. Additionally, the AirSense 11 can wirelessly transfer therapy data to your healthcare provider, facilitating more impactful conversations with your doctor during appointments and eliminating the need to spend time manually transferring the data. With the most advanced technology and capabilities of any machine on our list, the AirSense 11 is the complete package in our clinical opinion. To learn more, read our in-depth ResMed AirSense 11 review.
2. ResMed AirSense 10 Card-to-Cloud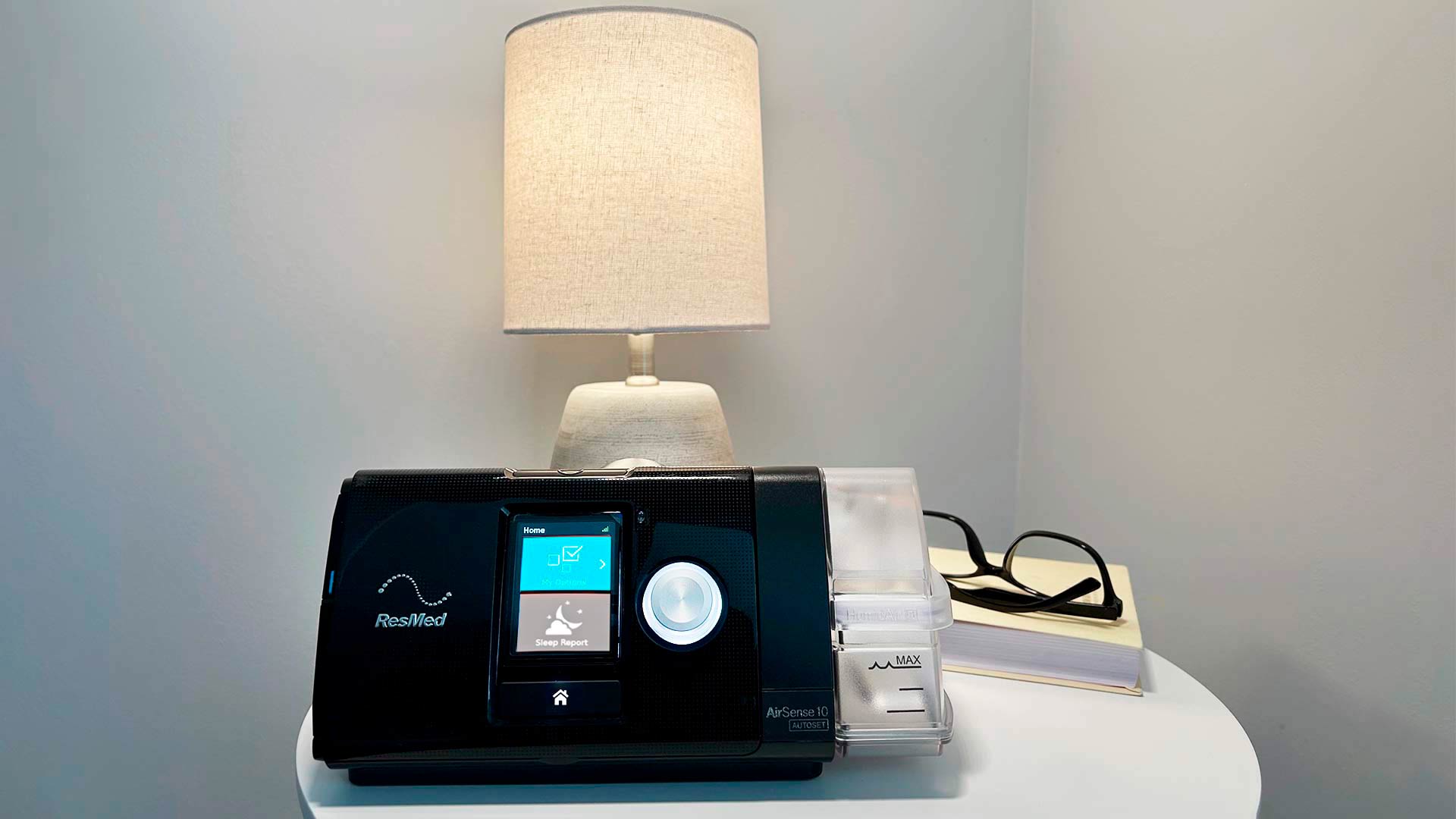 Price: $780
If you're looking for a more affordable option, the ResMed AirSense 10 Card-to-Cloud is a reliable choice. Originally released in 2014, ResMed has continued to offer a modified version of the AirSense 10 following the release of its successor. It still offers the same great features and therapy quality ResMed users have come to expect but lacks cellular connectivity due to the ongoing supply chain issues for the modems used for wireless transfer of data. This means that therapy data, which is shared automatically via the cloud on the AirSense 11, will have to be manually transferred by you or your provider from an SD card in the device. This data is crucial for evaluation of therapy effectiveness by your physician, so you'll either need to take the card to your healthcare provider in advance of your appointment or move the data from the card to your computer and share it that way.
If you are taking the AirSense 10 into the doctor's office for data transfer or traveling with the machine at all, remember to empty and dry out your humidifier tank before transporting it. Some users have reported whining noises while breathing out during therapy, and this can be caused by moisture damage in the machine if it has been tipped one way or another while water is in the tank. There is also a ResMed myAir app for most smartphones that can be used with newer ResMed machines to view data much like the provider does from the cloud. Some physicians will accept data reports from the app, the so the AirSense 10 Card-to-Cloud machine is a great option with card or app data retrieval. This puts it among the best sleep apnea machines in 2023.
3. ResMed AirMini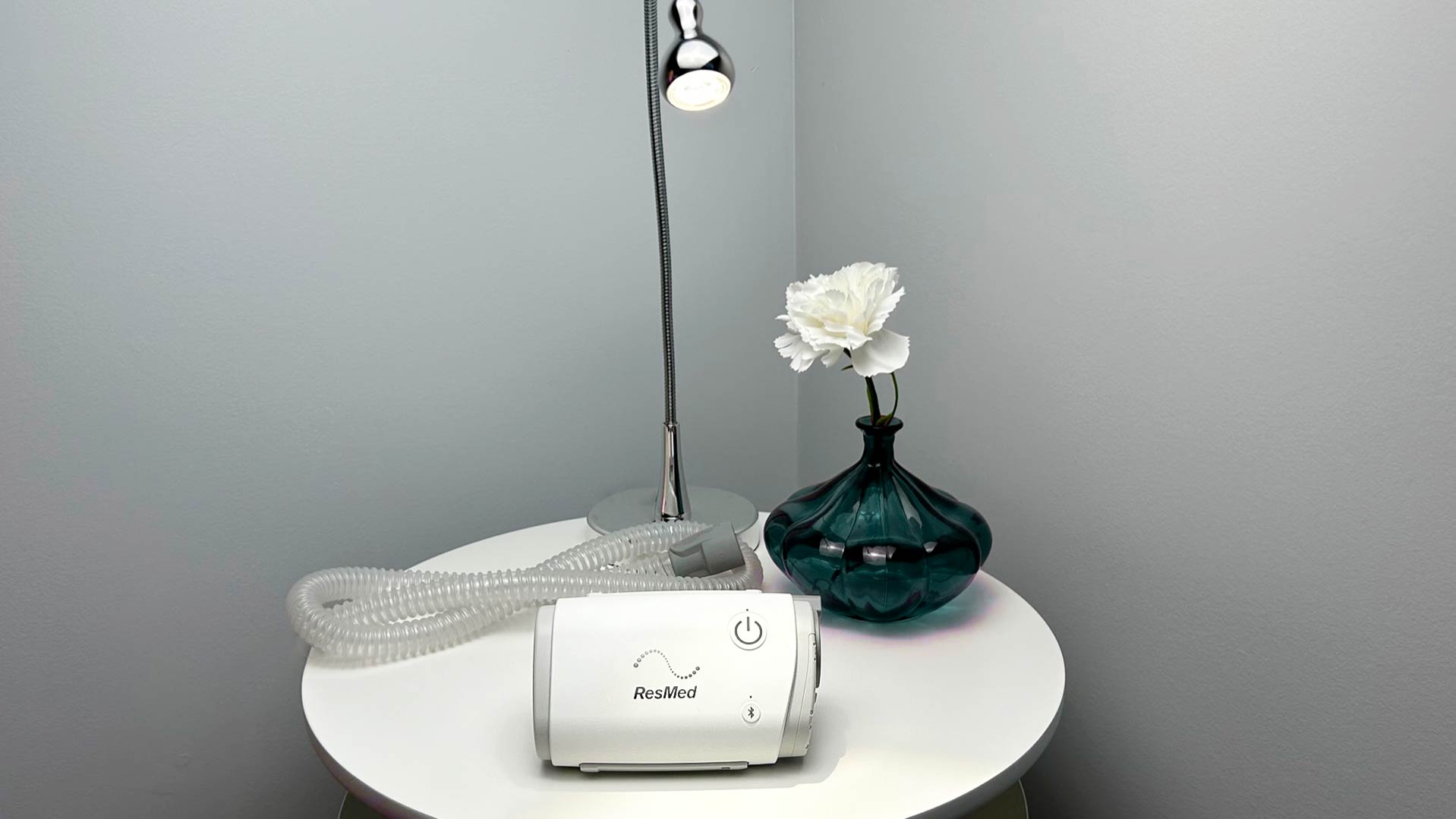 Price: $910
Third on our list, the ResMed AirMini is our recommendation for the best portable CPAP machine in 2023. Compact in size, it's a good option for overnight flights (FAA approved), camping, and other situations when it wouldn't be practical to bring a full-sized CPAP machine. Users say that it's quieter than other portable machines and easy to pack, but we don't recommend using it for more than 1-2 nights in a row. Portable machines are not designed for everyday use and can't replace a full-size machine in terms of features, durability, or therapy quality. For example, the AirMini lacks any of the therapy data download capabilities featured on the AirSense 11 and 10. For regular users, note that there is no humidifier, but waterless humidification options like ResMed's HumidX Filters are available if you use a nasal or nasal pillow mask. The small size of the device relative to normal machines can also lead to more heat generation, so be sure to position it in a space with plenty of ventilation.
4. Resvent iBreeze APAP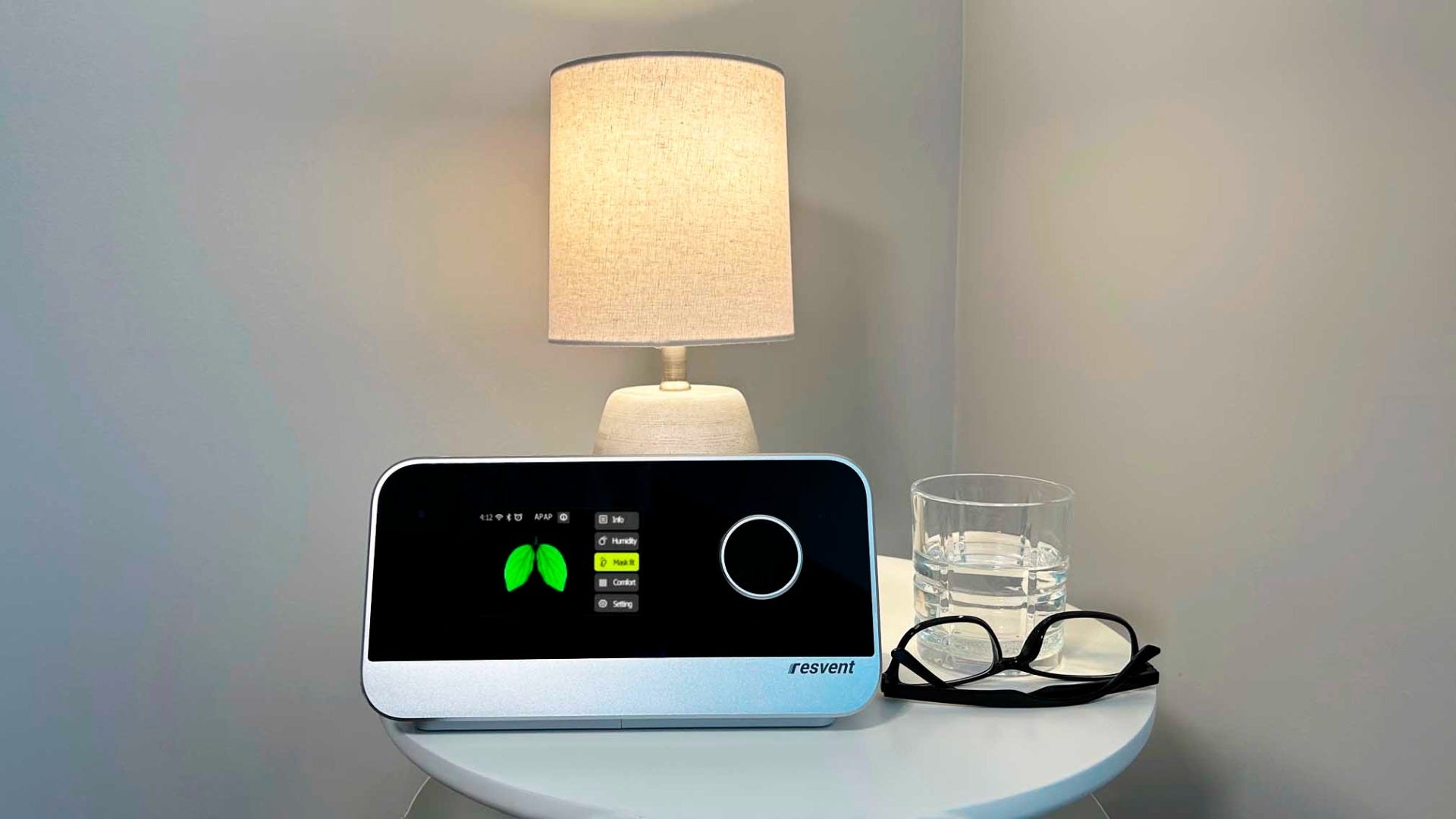 Price: $799
Next up, the Resvent iBreeze APAP Machine is another newer option that's become more popular following the 2021 Philips Respironics recall. While it runs a little louder than leading ResMed machines, it's functionally very similar. Like the AirSense 11 and 10, it's capable of delivering CPAP (continuous positive airway pressure) and APAP (automatic positive airway pressure). The one drawback of this machine is that it hasn't been commonly in use long enough to know what type of mechanical and software issues may arise with long-term use. However, it's still one of the top-rated CPAP machines to consider.
5. 3B Medical Luna II Auto CPAP
Price: $489
Rounding out our top five, the Luna 2 CPAP Machine from 3B Medical is another newer option that's become more popular following the Philips recall. Like the other full-size machines on this list, it can deliver both CPAP and APAP, providing flexibility for users. Based on our testing, it runs much louder than other machines and some clinicians have had trouble with the way nightly therapy data downloads are formatted, so keep that in mind and consider speaking with your clinician about their experience and preference for data downloads before you purchase. It does have wireless capabilities, however, so data transfers are typically easier than with a device like the AirSense 10. All that said, the Luna 2 delivers effective therapy at a much lower price point than other options, so it deserves a mention on this list.
Which CPAP Machine is Best for You?
While the ResMed AirSense 11 is the best CPAP machine in our clinical opinion, there may be other factors like price, availability, or feature set which make another machine a better choice for you. I recommend speaking with your doctor or CPAP provider, especially if you're purchasing a CPAP for the first time, and I hope these five CPAP machine reviews help empower you to choose one that meets your unique needs. If you have any questions about these or other products we offer, reach out to one of our customer service experts and we'll be happy to assist you.
Sources