Updated August 7, 2023
If you use a CPAP machine, you know how beneficial it can be for managing your sleep apnea and helping you get a good night's rest. However, it's important to practice proper maintenance in order to maximize the effects of your treatment and keep your CPAP machine functioning as it should. Your mask, humidifier, and hoses are perfect breeding grounds for bacteria, mold, and dust that can reduce the effectiveness of your treatment and increase your risk of developing an infection.
That's where CPAP cleaners come in. It's recommended that you clean your equipment daily. While some people use a CPAP sanitizer solution to manually clean their CPAP, the process is time-consuming. Fortunately, there are a variety of CPAP cleaning machines available that can save you time and more thoroughly sanitize your equipment. To help you with your research, we've compiled a list of some of the best CPAP cleaners, including the pros and cons of each. Here's a quick look at the list before we get started.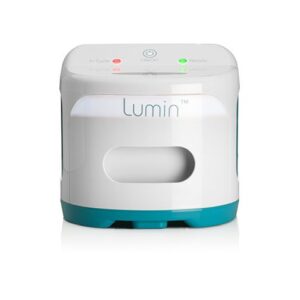 Coming in at number one on our list of the best CPAP cleaning machines, the 3B Medical Lumin™ is one of the most versatile CPAP cleaners out there. Unlike some of the other CPAP cleaning machines on our list, the Lumin uses UV light rather than ozone to sanitize your equipment. The one-button setup is easy to use and, with a five-minute cycle time, it's the fastest CPAP sanitizer on the market. You can also use this CPAP cleaning system to sanitize other items, including keys, phones, wallets, toothbrushes, headphones, or anything else that will fit inside the drawer on the front of the device. Lastly, the machine has no filters, meaning no long-term maintenance for you.
Pros:
UV Light
Fast
Versatile
Easy to use
Low-maintenance
Cons: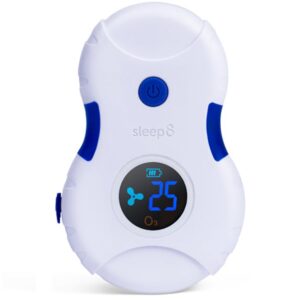 Next up on our list, the Sleep8 uses activated oxygen (ozone) to eliminate harmful bacteria and pathogens that have accumulated in your equipment. Compatible with all masks and tubing, this CPAP cleaning system has a simple, one-click setup that sanitizes your equipment in just minutes. Best of all, it's one of the most portable CPAP cleaners available given its small profile and cordless design. It has a rechargeable battery and operates in almost complete silence, making it a great all-around option. On the flipside, ResMed has announced that some of their machines can be damaged with repeated exposure to ozone and using an ozone cleaner will void your limited warranty. Keep this in mind depending on which CPAP machine you use.
Pros:
Portable
Cordless
Compatible
Fast
Quiet
Cons: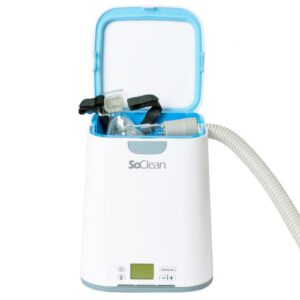 Filling in at number three is the SoClean® 2, another compact and portable CPAP cleaner. This CPAP cleaning machine also uses ozone to disinfect, so it doesn't require any chemicals or water to get the job done. The device is compatible with a variety of CPAP machines, but in some cases, an additional adaptor must be purchased for it to work properly. Keep this in mind and check the compatibility with your machine before purchasing.
Pros:
Portable
Fast
Easy to use
Cons: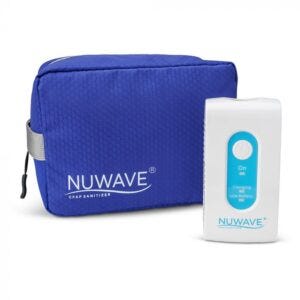 Rounding out our list of the best CPAP cleaners is the Exceleron NUWAVE®. Although it also uses ozone to disinfect, this sleep apnea machine cleaner is unique in that it's offered in multiple configurations. If you're looking for a portable CPAP cleaner, go with the NUWAVE®, which comes with a compact sanitation chamber. If you need more space and want to avoid multiple cycles, the NUWAVE® Plus offers a larger chamber. For those that want the best of both worlds, the NUWAVE® Combo includes both the small and large chamber so you're prepared no matter the situation.
Pros:
Multiple options
Easy to use
Fast
Cons:
Wrapping Up
That's it for our list of the best CPAP cleaners. Ultimately, how you clean your equipment is up to you. Most CPAP cleaners are fast and reliable, but it will come down to your needs in terms of portability, cost, and preference for ozone vs. UV light. Whether you choose to use a CPAP cleaning machine or want to learn how to clean a CPAP machine manually, the important thing is that you maintain a daily routine to keep your equipment clean and your treatment on track. If you have any additional questions about which CPAP cleaner is right for you, don't hesitate to reach out to our customer service team for help. For more great contnet, read our post on the best CPAP machines or check out the rest of our blog.
Sources